After Build Cleaning
After Build Cleaning
Precision Clean is working with many developers and builders to carry out after build cleaning. If you have had a new build, home renovations, office, retail or any type of renovation, then call us to allow us to provide you with an estimate to carry out an after build, after renovation builders clean. Our After builders Cleaning service is top class. We aim to clean to a very high standard. We supply all equipment, tools and specialised products to carry out after building cleaning. We have a lot of experience cleaning after renovations and complete new builds with contractors. On the larger scale we have carried out cleaning for Clancy Construction (The Clonakility Health Center and the Residential treatment facility Fellowship House), Conack Construction (Deanrock development), Glenveagh Homes (Maryborough Ridge housing development), Griffin Brothers (Moneygourney housing development), John Paul construction (Adare Manors new Leisure Club), Eamon Costello (student accommodation development) and many more.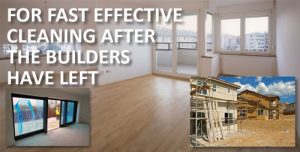 As you can probably see builders dust, grout residue, plaster and paint gets everywhere – even with the cleanest of builders they always leave behind a mess.
We at Precision Clean Ltd, who are based in Cork, have developed a specialist after builders clean service which transforms a dusty, inhospitable place into a sparkling, refreshed house or work place. We understand the need of our customers in an "after build" situation for us to be quick and efficient in the clean so the building can be occupied again in the minimum of time.
Our detailed after builders cleaning schedule includes:
Cleaning of all wooden and vinyl floors of any paint and plaster
Professional cleaning of all windows of stickers, adhesive and any paint and plaster
Cleaning of windows, window frames, window sills, doors and door frames
Cleaning of skirting boards
Cleaning of sockets and switches
Dust and clean all walls
Professional cleaning of all living spaces
Cleaning of tiles and sanitary ware in bathrooms (including removal of labels)
Hoover and mop all floors (wooden, carpet and vinyl flooring) – Twice or more until sparkling!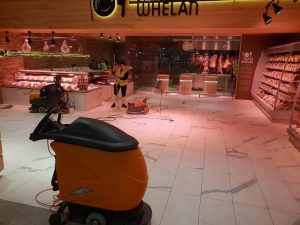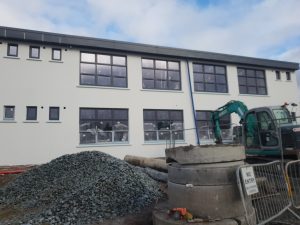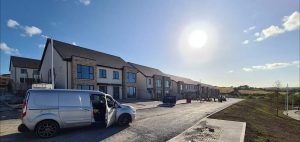 After Builders Cleaning Services Cork
We offer a full service cleaning up after new builds or refurbishment in Cork to remove all the building dust and dirt, or just target the rooms you wish us to do to bring your home up to the highest possible standard.
We are currently serving Cork City, Douglas, Grange, Frankfield, Bishopstown, Ballincollig, Blarney, Carrigaline, Glanmire, Rochestown, Passage West, Glountaune, Carrigtohill, Waterfall, Ovens and even Middleton. For deep cleaning we can also travel further distances such as Youghal, Cobh, Farren, Bandon…and beyond!
For a professional and efficient after build clean contact us on 085 234 8333 or info@precisionclean.ie