Deep Cleaning
Deep Cleaning:
Whether its a moving in clean, moving out clean (end of tenancy) or you are just looking to get the house back to a clean state, this is the right option for you. Ask us about our discounted CARPET CLEANING service as an optional extra to our deep cleaning.
Our deep clean service option is a comprehensive top-to-bottom cleaning of your home. We recommend a deep cleaning if you have not had your home professionally cleaned within the past three (3) months, if you are moving into a new second hand home, moving out of a home (end of tenancy) or if you do not use a cleaning service on a regular basis. A deep clean includes all the services of a general clean but with more attention to areas you may have forgotten to clean up over time. This in depth cleaning will get your home 'super' clean. Our deep clean is recommended for the first visit. Afterwards, our general cleaning service will be more than enough to keep your house in top shape.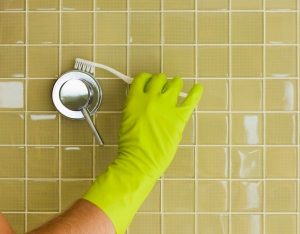 If you live reasonably close to Cork City and you want a reliable, professional and trustworthy cleaner, then pick up the phone and give us a call!  i.e We are currently serving Douglas, Grange, Frankfield, Ballinlough, Bishopstown, Ballincollig, Blarney, Carrigaline, Glanmire, Rochestown, Passage West, Glountaune, Carrigtohill, Waterfall, Ovens and even Midleton. For deep cleaning we can also travel further distances such as Youghal, Kinsale, Cobh, Farren, Bandon…and beyond!
So what does our Deep Clean service include?
It is a standard cleaning with more attention to detail. When you do not use a cleaning service on a regular basis, certain areas tend to be neglected, either because you simply forget or are in a rush to complete your own cleaning. We can take care of that. Our deep cleaning professionals know exactly where to focus their efforts on, whether it be under your bed or that corner that you haven't attempted to clean in months. We prepare your home for easier cleanings in the future. Trust us, you won't be disappointed!
All our standard cleanings include dusting and washing of all reachable surfaces, wiping the outside of kitchen appliances (if requested) & kitchen cabinets (once emptied), granular cleaning of the bathrooms and vacuuming/mopping of all floors. We also tailor cleanings to what you want to get cleaned!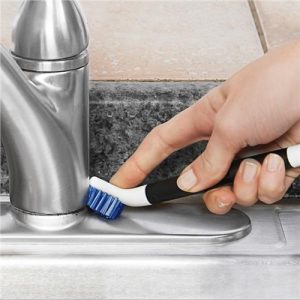 Precision Clean specialises in deep clean house cleaning. Our deep cleaning service includes everything in a routine house cleaning but with extra care and thoroughness. This is perfect for making your home clean, sanitized and sparkling like brand new, just the way you want it.
WHAT WE COVER IN A DEEP CLEAN:
INCLUDES ALL OF THE AREAS COVERED UNDER THE GENERAL CLEAN PLUS:
CLEAN DOOR HANDLES, LIGHT SWITCHES AND LIGHT FITTINGS WHERE REACHABLE
CLEAN EXTERIOR OF CUPBOARDS AND APPLIANCES
CLEAN/DE-GREASE EXTRACTOR FAN
CLEAN INSIDE OVEN (IF REQUESTED)
CLEAN INSIDE FRIDGE (IF REQUESTED)
CLEAN INSIDE CUPBOARDS/WARDROBES (IF REQUESTED)
CLEAN SKIRTING BOARDS
CLEAN RADIATORS
CLEAN INTERIOR WINDOWS (ASK ABOUT OUR DISCOUNTED EXTERNAL WINDOW CLEANING)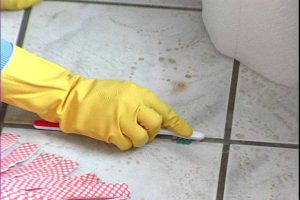 WIPE WINDOW FRAMES & PATIO DOORS
WIPE DOWN DOORS AND WALLS  (IF REQUESTED)
SCRUB BATHROOM TILES
TACKLE ANY MOULD FORMING IN GROUT OR AROUND SHOWER TRAY
CLEAN UNDER THE SINKS AND BEHIND THE TOILETS
CARPET CLEANING (OPTIONAL)
COVID 19 SANITISING (OPTIONAL)
The time required to carry out a granular deep clean averages 5 hours with 2 cleaners (10 cleaning hours in total). The requirements (i.e. inclusion of inside windows, oven, fridge, inside cupboards), condition and size of the house will have an impact on the time taken but with our low hourly rates, the total cost will not be too far off what we are estimating.  The deep cleaning service can also be tailored to suit your own requirements and budget.
If you have additional questions about this service and to get a rate for servicing your area, please feel free to reach out to us at 085 234 8333 or info@precisionclean.ie
As an add on to the deep cleaning, get your exterior surfaces powerwashed. Click here for details on our discounted EXTERNAL CLEANING services when adding in with a DEEP CLEAN.